A full day of interactive self-directed IRA educational sessions

A self-directed IRA is a tax-advantaged retirement account that offers the following benefits:

1. With a self-directed IRA, you can take control of your financial future
2. Self-directed IRAs allow you to invest beyond the stock market with more investment options
3. Self-directed IRAs can provide tax advantages
4. Self-directed IRAs can serve as an untapped source of investment capital with the potential to positively impact communities
5. Self-directed IRAs can be used to create a tax-advantaged legacy for your family, loved ones or charity

Equity University, the educational affiliate of Equity Trust, along with REIA NYC is hosting an all-day Workshop focused on building wealth using self-directed IRAs. At this event, attendees will:

• Enjoy 8 powerful hours of content-rich education geared to all levels of investors
• Hear from local investors how they are using self-directed IRAs to build wealth during panel discussions
•Have the opportunity to network with like-minded investors
• Learn the details on all self-directed IRA accounts including Traditional, Roth and Small Business accounts, plus a review of IRA rules and regulations
• Plus, much more including advanced topics such as Roth conversions, UBIT, entities, and bonus education you can take home with you ($600+ value)

PRESENTERS: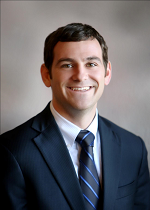 John Bowens, Equity Trust Retail Sales Manager, provides education to real estate and alternative asset investors through webinars, real estate investing seminars and more. John's years of experience working with self-directed investors, personal experience in contracting, operations and building management, and nearly a decade as part of the Equity Trust sales team he's learned the lesser known aspects of IRA investment techniques. ). In addition to the live events John hosts on behalf of Equity Trust Company, John shares that knowledge with investors through articles in real estate investing publications and frequently appears as a guest speaker on radio talk shows.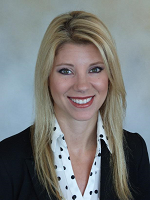 Jessica Zientarski, Senior Account Executive at Equity Trust Company, educates investors about the benefits of self-directed IRAs and other alternative investments, both in the office and at educational events nationwide. Prior to her tenure with Equity Trust, Jessica managed different aspects of the hospitality, sales, and media production industries.

LUNCH IS PROVIDED.

Registration Fee:
• Core & Virtual Members: Early Bird: $69 thru July 10; Standard: $89
• Non-Members: Early Bird: $89 thru July 10; Standard: $109

Want to Bring a Friend? Certain ticket purchases will allow one to register with a guest for an additional $30.

Questions? Contact William Moore by calling/texting (917) 407-9209 or by sending an e-mail to info@reianyc.org